K-popped! and four lucky K-pop fans were exclusively invited to lunch with an established event management rep as well as a popular media station rep on April 24 to chat about SHINee's upcoming concert in Malaysia!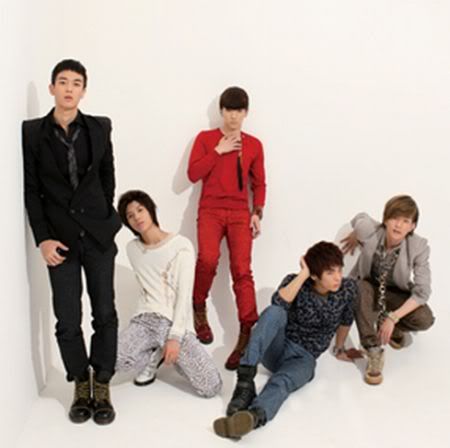 COMING SOON: Set to shine on us are the SHINee boys
S. M. Entertainment and the local event management company have been working very closely for months to ensure that the concert will materialize in conjunction with SHINee's second repackaged Lucifer album entitled Hello. The album was released in October 2010.
The SHINee cutie pies who *cough* shone with their hit songs like Ring Ding Dong, Lucifer and Hello are tentatively set to rock the stage in Kuala Lumpur, Malaysia in September. Previously scheduled for Aug 31, the concert is postponed due to Eid Mubarak (Aidilfitri).
We promise to keep you abreast with details about the concert, so stay tuned for the latest news!
Will SHINee's concert be one of the greatest K-pop events of 2011? It all depends on YOU!
Worry not about the ticket prices, peeps! News has it that the tix will be sold at affordable prices.
So, what are you waiting for? It's time to save those pennies for a "SHINee" day :P. Also, take the poll below to tell us whether you're supporting the SHINee concert…or not.
(polls)