Remember Susan Boyle? Yeah, that songbird who took the world by storm on Britain's Got Talent back in 2009. Meet her male Korean counterpart, Choi Sung-bong.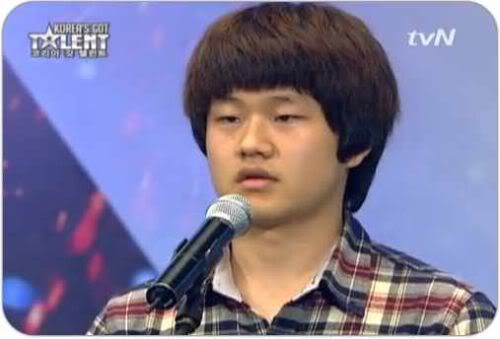 SING, BABY, SING: Choi Sung-bong is about to blow you away
The man is an orphan. He was left at an orphanage at 3 but ran away after he was abused. He has been alone since 5, selling candy and energy drinks on the street to eke out a living. He slept on stairs and public restrooms for 10 years. Currently, he is a manual labourer.
When the 22-year-old opened his mouth to sing at Korea's Got Talent, he left many teary-eyed. Hit the play button to see why.
*sniffle*sniffle* We wish you much success, Sung-bong. You have the support of Malaysia. 성봉씨 화이팅!!!
K-popped! kakis, represent, yo! Feel free to leave your message of encouragement for Sung-bong at our comment section :).