Does the name Baek Chung-gang ring a bell? Maybe not…yet, but visa problems aside, the boy is poised to become another household name in the Korean music industry, after being crowned the Season 1 winner of the "MBC Star Audition". Dream of doing the same? Well, here's your chance!
The show is back on the hunt for more fresh talents and auditions will be held at the Sheraton Los Angeles Downtown Hotel, California on July 16!
Those who make it through the LA round will head to Korea to compete in an elimination-style competition with the other surviving participants. The last one standing not only walks away with a cash prize, but also plenty of learning experience, immense exposure to the K-music industry and a chance to debut as a singer in Korea (and rub shoulders with the rest of the established K-Pop stars)!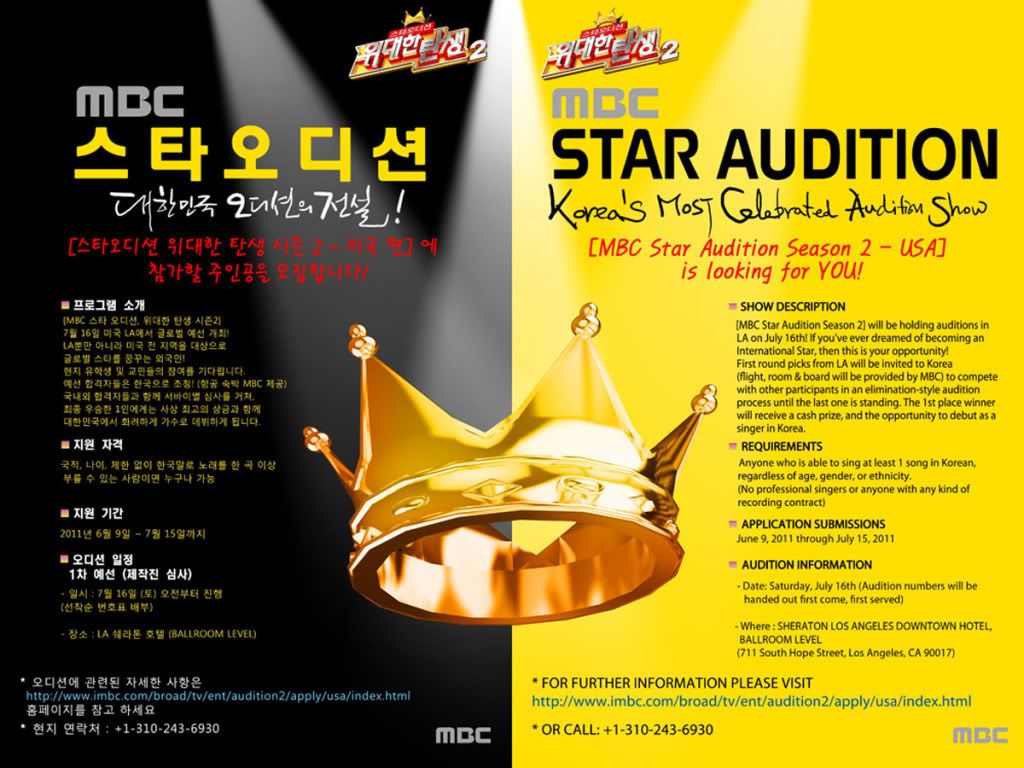 LUCKY STAR: What are you waiting for?! The time to act is now!
Here's a tip, it's been reported that the top 3 songs used during the show's global auditions through YouTube were:
1. 2ne1's It Hurts
2. Wonder Girl's Nobody
3. Park Bom's You & I
Hence, you may want to find something else other than these 3 songs to make yourself a little more noticeable during your auditions in Los Angeles. Best of luck!
For more information regarding the MBC Star Audition, do drop by at the show's official Facebook page.