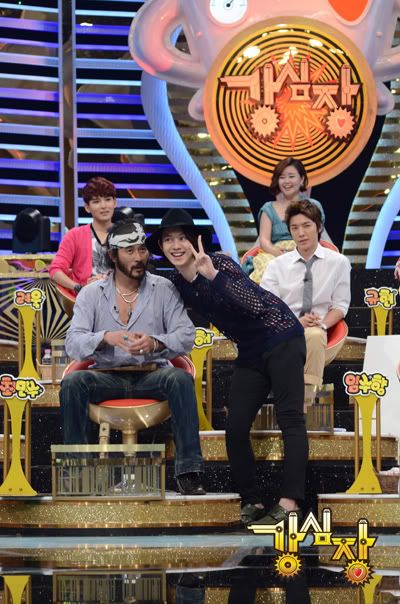 To the uninformed, news have surfaced that all active Super Junior members will be appearing on Strong Heart, in conjunction with their Mr. Simple promotional activities. It has been revealed that all members will be on the show as they are comfortable being on it especially with Lee Teuk, Shin Dong and Eun Hyuk being regulars on Strong Heart.
Filming was conducted smoothly on Aug 4th and the episode will be airing soon, as seen in recently released previews. Official images of that episode were also revealed on Aug 20th.
So, be sure to keep your eyes peeled to SBS fo the next episode of Strong Heart for some superior fun-time. In the mean time, you may want to check out this poignant and interesting interview of Super Junior with Ceci Magazine, translated by Sujuism.
Source: sup3rjunior.com