Yo, Ipoh Kpop fans, what are you doing on Sept 9 (Friday)? Fancy an evening of good, clean Kpop fun?
If you answered yes, then you are in luck because a group of young and gifted musicians from South Korea will be holding a concert at the Dewan Leong Wan Chin (Perak Girls' School) at 8pm.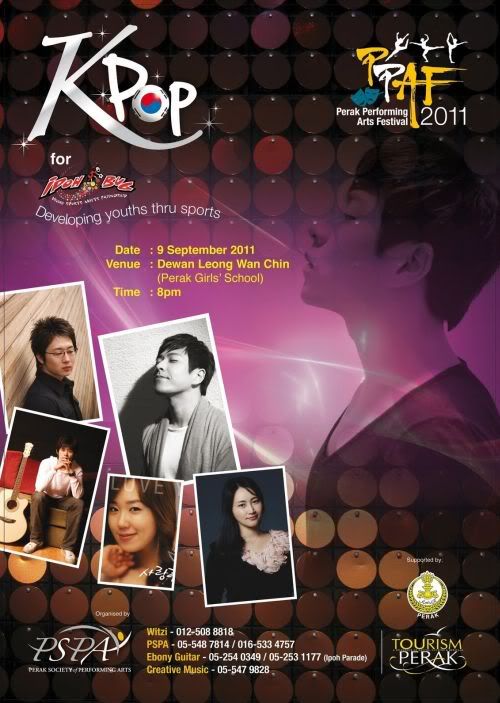 The concert, which is in aid of Ipohbug, features Brian Kim (member of KRYGEN), Cho Hye-ri (winner of the MBC Artist contest), Lee Yun-hwa (member of R&B duo Take Urban), Noh A-ram (erstwhile member of Ami and Aram) and Nae Ri (former member of Summer).
Accompanied by a band of energetic musicians, the group promises an electrifying evening of Kpop songs and music. For further information on the one-night only concert, call:
Festival Hotline: 016 533 4757
OR
Witzi Leong: 012 508 8818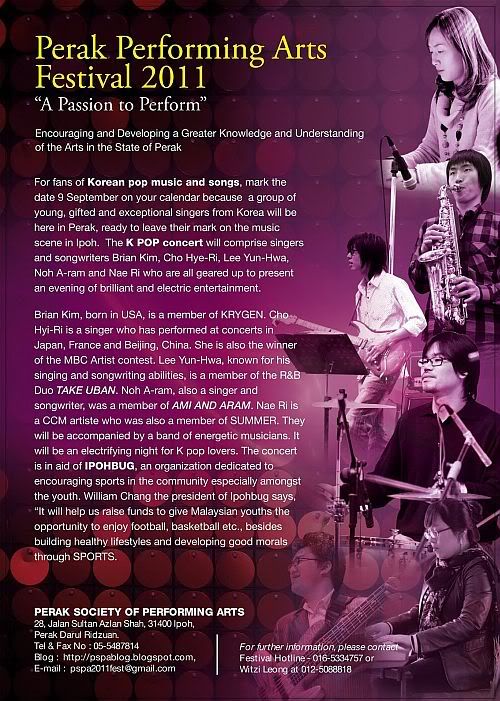 Surfing: http://pspablog.blogspot.com