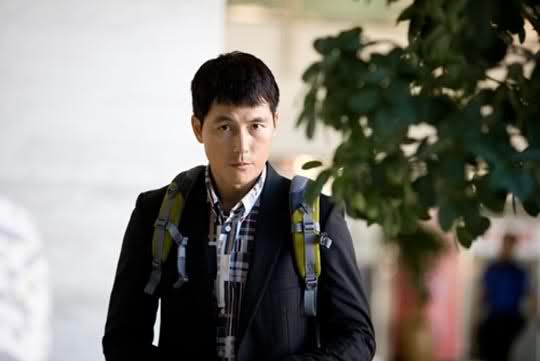 Acclaimed Korean actor, Jung Woo-Sung will appear in another drama series soon!
Screenwriter Noh Hee-Kyung of "The World That They Live In" will be making a return with a new drama series, "Padam, Padam…The Sound of His and Her Heartbeats" together with A-list actor, Jung Woo-Sung (who was last seen in the movie, "The Killer"), Han Ji Min (who recently starred in KBS's Shower) as well as up-coming star, Kim Bum (who gained widespread popularity through the hit drama series, "Boys Over Flowers").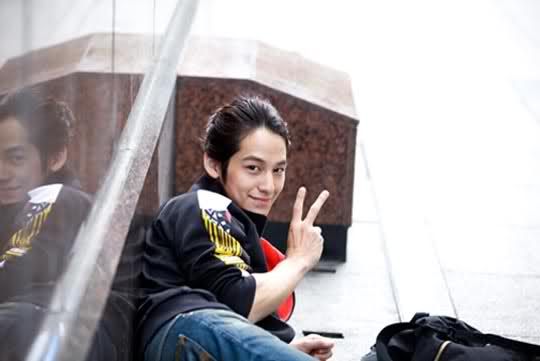 Kim Bum offering peace for his new drama.
The story will center around Yang Kang-Chil (played by Jung Woo-Sung), who has had a rough life, serving more than 10 years in the prison due to a friend's betrayal of a false murder. However, he soon meets Jung Ji-Nah (played by Han Ji Min), a bright but extremely pragmatic and selfish veterinarian and their love journey begins. Meanwhile, it is said that Kim Bum will be playing a 4-dimensional character, Lee Gook-Soo. Interestingly, Gook-Soo actually translates to mean "noodles" in Korean, so we would have to see how that name comes into play in the drama.

Lots of eye-candy to be found for this new drama series.
As such, we shall patiently await for the premier of this drama, to be directed by Kim Kyu-Tae (whose previous works include "IRIS" and "A Love To Kill") on December 5th!
Source: Here & Here @ Dramabeans