Alexander Eusebio has been busy preparing for his first solo showcase in Kuala Lumpur, Malaysia on Dec 18. It will be the talent's official comeback as a singer.
K-popped! managed to ask the erstwhile U-KISS member a few questions about his upcoming show. The 23-year-old talked about practising hard and the kind of songs fans can expect at the showcase. Also, don't forget to read the special message he left for fans.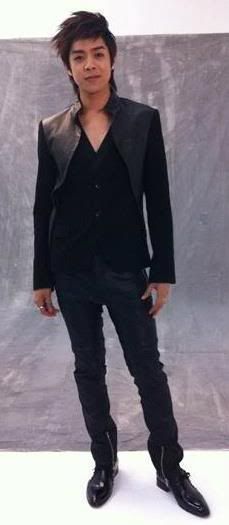 What can fans expect at the showcase?
The December showcase in Kuala Lumpur is going to be very important to me. This is my first official comeback performance.
I've been working really hard the past few months: daily dance as well as vocal practices. I do not want to disappoint my fans…that is why even though I feel tired, I am willing to take on this challenge.
I'm going to present myself very differently in this showcase and it (the showcase) will be the result of my hard work for the past few months!
Tell us more about your new songs.
My personality is very active, out-going and my new songs reflect it.
I personally do not like songs that are very sad or moody. I prefer feel-good and relaxing music. My new song I Just is about a guy confessing his love to a girl – a sweet moment between the young couple.
If I fall for a girl later, I'm going to confess (my love) in a cute and funny way to her.
I Just is produced by Korea's renowned team Rphabet. They have been producing for 2PM as well as M.I.B. I Just is going to be released in three languages – English, Korean and Japanese – so all my fans can enjoy it.
Your special message to K-popped! readers about the upcoming showcase.
I would like to thank all my fans for their support and love from Day 1.
I've been preparing very hard and non-stop just to make sure that I present to you a totally brand new Alexander. I'll be meeting you guys VERY SOON and I'm very excited! Malaysia, see you all in December.
I wish you the best and stay happy & healthy EVERYDAY! Thank you!
SPECIAL SHOWCASE DISCOUNT VIA K-POPPED!
Soya Beanz, the organizer is giving a very attractive discount to our readers.
If you are interested, please send in the below details to orchid.shoppe[at]gmail.com.
Name
IC
Nationality
Gender
E-mail
Mobile no
Ticket type: VIP or A Zone ticket
Number of tickets:
* All tickets are free standing.
* VIP tickets are closer to stage, while A Zone tickets are further.
* Tickets come with an exclusive Xander 2012 calendar
Ticket purchasing process:
* Submit the above details to us to get the discount
* If you agree, your details will be forwarded to the organizer
* Organizer will contact you and provide you with details on payment
* Organizer will issue you a receipt
* Print out and bring receipt to venue of the day of the showcase to collect your ticket and 2012 Xander Calender
This will be Xander's second visit to Malaysia. He was in Kuala Lumpur in Oct 2011 for the 3rd Wave I Will be There Music Rally with Brian Joo and Pastor Johnny Lee.