The concert is definitely ON, Malaysians. You don't have to worry whether this is really happening or not as tickets have gone on sale.
To get your tickets to the Dec 3 concert featuring Super Junior, f(x), Miss A and B1A4, head on over to Ticketpro.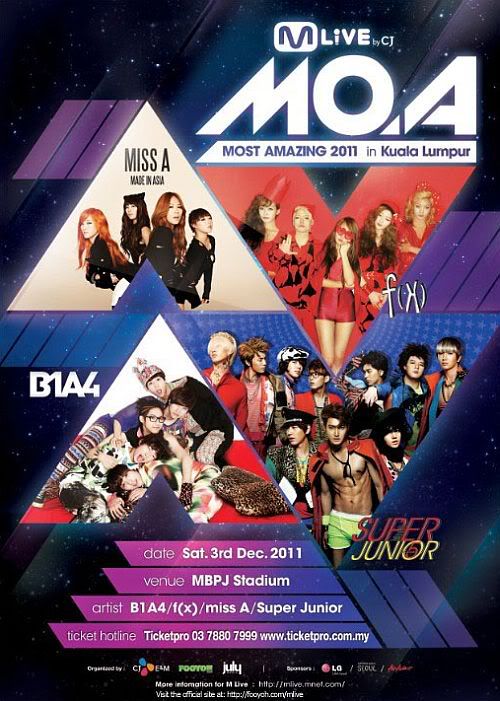 Prices are RM183, RM283, RM383 and RM483 (inclusive of the RM3 ticketing fee). Check out the seating plan below to see which ticket you want.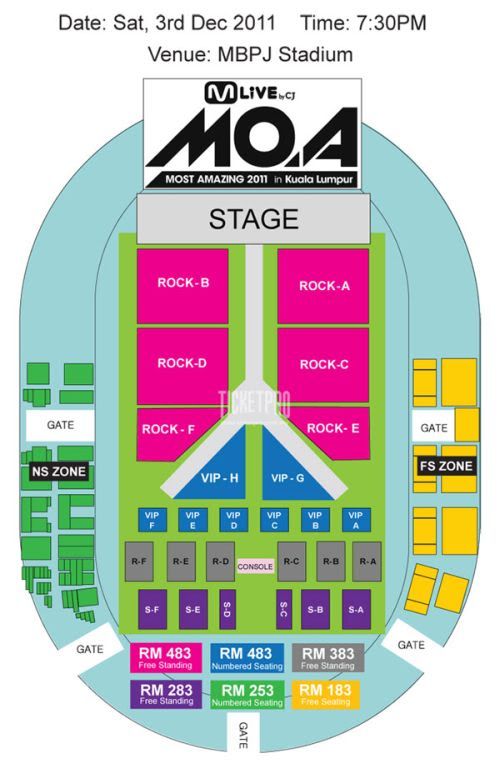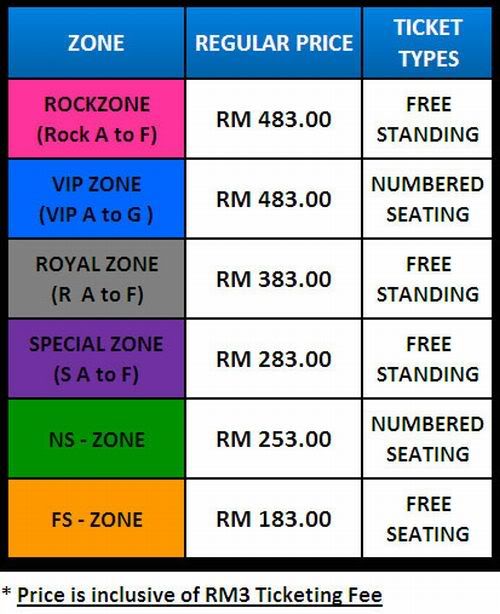 Also, if you are free today, drop by 1 Utama shopping centre in Petaling Jaya as ground sales of the tickets will be held there. Details are below:
Date: Nov 12, 2011 (Saturday)
Time: 11am – 6pm
Venue: 1 Utama New Wing LG Concourse (near Hang Ten)
The M Live by CJ, MO.A in KL 2011 is a two-hour concert that is jointly organized by CJ Entertainment (South Korea) and Fooyoh.com (Malaysia) as well as and July Media. The event is managed and handled by GFW.
Source & pics: Ticketpro