Photos by Jade Huang
Alexander Eusebio, formerly of boy group U-KISS, has been receiving much love and support from fans all over the world. The 23-year-old recently unleashed his first solo album entitled I Just.
NEW ALBUM: 'I Just wanna say hello, Malaysia!'
In conjunction with that, Alexander held his first solo showcase in Kuala Lumpur on Dec 18. Malaysian fans had the honor of being the first to hear his songs live!
NEW YEAR: Alexander Eusebio talks about his 2012 resolutions!
On Dec 17, the K-pop darling met with the Malaysian press at the Seri Pacific Hotel in Kuala Lumpur. Of course, since 2011 is coming to an end, K-popped! just had to ask Alexander what his New Year resolutions are for 2012.
He replied: "I am currently promoting my new single and will probably head back to Korea to prepare for more projects. I also hope to audition for acting roles."
Yup, the singer is ready to take on new acting challenges – in Korean dramas…or even Malaysian dramas! And what are the kinds of roles the cutie pie is interested in?
"Fierce and angry characters," he said.
ATTITUDE: Alexander would love to portray fierce and angry characters
Christmas
Believe it or not, Alexander said he would be spending Christmas with Isak of Pops in Seoul.
"My family is in Macao so I might spend Christmas with friends," he said. Apparently, VJ Isak invited many friends to her house, and her mom is cooking so Alexander will be celebrating his Christmas there.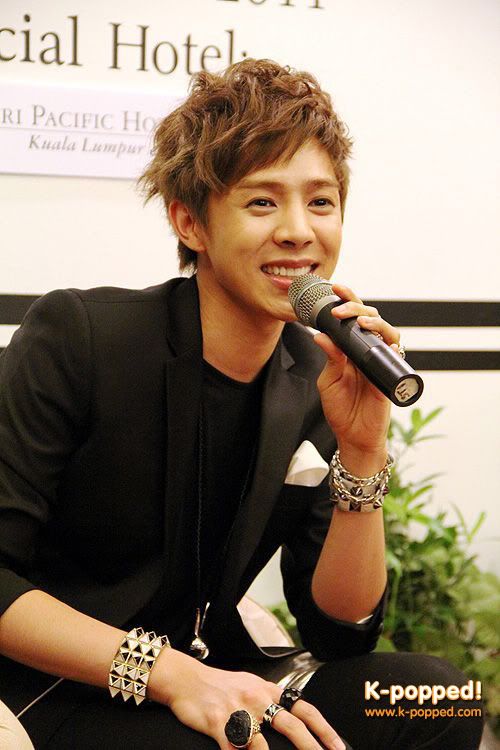 DURIAN?: 'I really like it!'
Gastronomical Adventure
The Portuguese-Chinese-Korean tried durian the night before the press conference, thanks to Baki Zainal the host of 8TV Nite Live.
Alexander said he really liked the fruit and hid in the toilet to eat it with his entourage in order not to pollute the hotel room air.
Solo artist
When asked what it is like being a solo artist compared to his U-KISS days, Alexander said that currently, he gets to do more of his kind of songs – happier and hopefully in the future, crazier!
Back when he was with U-KISS, the songs he sung had to match the group's image. The songs were fierce and he felt like he was another person while on stage. As a solo artist, he gets to express himself more, but at the same time, it can be really stressful.
GOING SOLO: There's more freedom…and stress!
In the future, Alexander said that he would like to collaborate with Brave Brothers (they worked with U-KISS before) or U-KISS!
Fans would definitely love to see that!
Girlfriend
Back in Dec 2010, Alexander was on We Are Dating, a TV show where celebrities are paired up for dates. He dated Girl's Day Minah.
When asked whether any real sparks flew while filming the show, Alexander said: "Minah was still young, and she was a very cute girl. It was a little awkward."
GIRLS: Good or bad?
So does the heartthrob want a good girl or a bad girl as a girlfriend? While the diplomatic young man said that he won't know what type of girl he will meet, he gave his definition of a good girl. Someone who will be loyal to him, understanding and doesn't lie.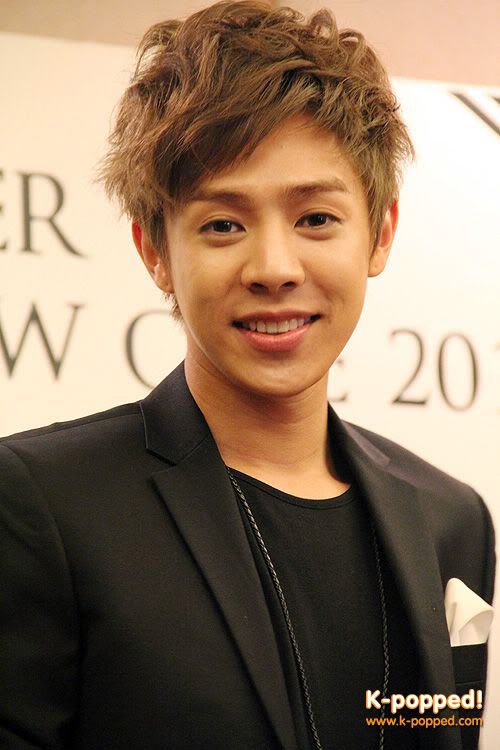 LOVE ME: All Alexander wants is an understanding, loyal and honest girl. Do you fit the bill?
When asked if he admires any K-pop girl group members, Alexander thought really hard for a moment before admitting that he admires Tiffany of SNSD. The reason? It's because she is really nice and speaks English (very American type, straight forward and nice).
Multilingual
Alexander is a multilinguist. A lot of effort has been put into learning all the languages he knows. The languages he is comfortable in are English, Mandarin, Cantonese, Korean, Japanese and Portuguese. The singer also said that he still has the capacity to learn Bahasa Malaysia!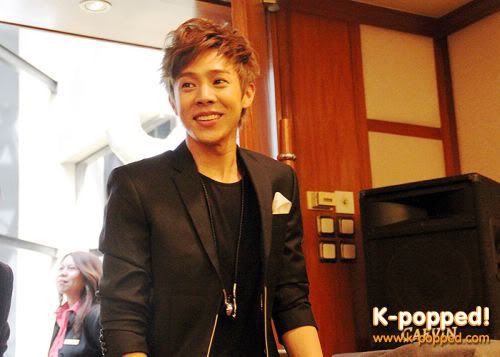 MULTILINGUIST: He speaks 6 languages…and counting
SARANGHAEYO MALAYSIA: Thank you for the love and support!