3rd Wave Music — a South Korean contemporary Christian music band — performed at the Tohoku Celebration of Hope in Sendai, Japan from March 2 – 4.
The three-day festival marked the one-year anniversary of the devastating earthquake that hit the Sendai region in March 2011.
WORSHIP: Pastor Johnny (left) and Xander (right) in Sendai
3rd Wave, led by Pastor Johnny Lee, joined forces with the Billy Graham Evangelistic Association at the festival. He was also joined by guest artists Alexander Eusebio (formerly of U-KISS) and Choi Siwon (Super Junior) on two separate nights.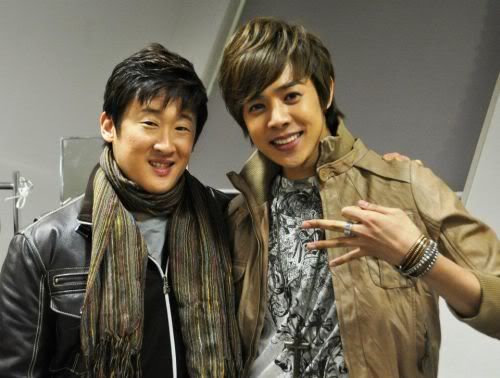 FRIENDS: Pastor Johnny with Xander (above) and Siwon (below)…chummy 😛
The Tohoku Celebration of Hope drew the largest crowd ever gathered for a Christian event in the history of the region. Close to 12,000 people turned up over the weekend despite difficult weather conditions. In addition, nearly 900 others were reported to have watched the event through satellite locations throughout Japan.
Before the final night's performance, Franklin Graham (son of evangelist Billy Graham) met Pastor Johnny and Siwon to personally encourage them in their ministry. Siwon also recevied an autographed Billy Graham Evangelistic Association Bible.
SIGNED!: 'Lookit, I'm a fan too.'
Other artists at the event included Kirk Franklin, the Tommy Coomes Band and Alfie Silas while Franklin Graham shared the Message.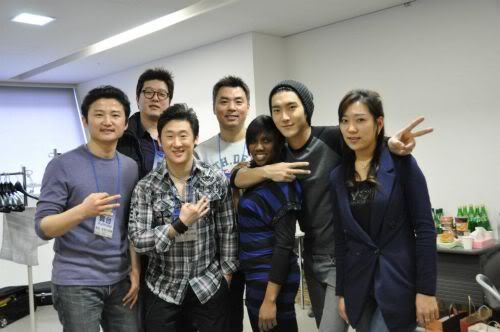 3rd WAVE TEAM: To God be the glory