Alexander Lee Eusebio launches his official fan club – XanderLand on 24 March 2012.
Why XanderLand?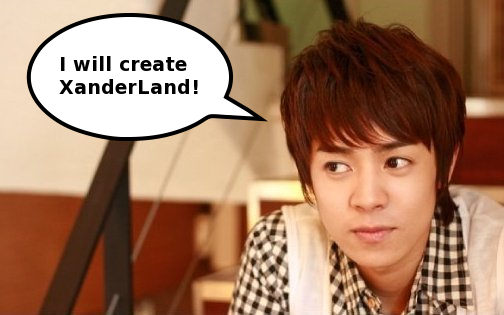 Alex in XanderLand…
His overseas fans and fans from Korea have been supporting him and he needs a platform to contact his fans i.e. YOU GUYS! There are no reliable resources – for news, pictures, etc. He wants to contact his fans directly via XanderLand.
"It's time to pay-back to you guys for loving me and showing so much support" says Xander.
Check out this video clip where Xander officially announces the launch of his fan club.