Best-selling beauty items at Holika Holika Malaysia
Korean beauty brand Holika Holika (홀리카 훌리카) has set up shop in Kuala Lumpur.
Located at Level 1 (Central Atrium, Lot 1.48) of Berjaya Times Square, the brand endorsed by CNBLUE opened its doors to the public in March 2012.
Here's a look at the brand's current best-selling beauty items: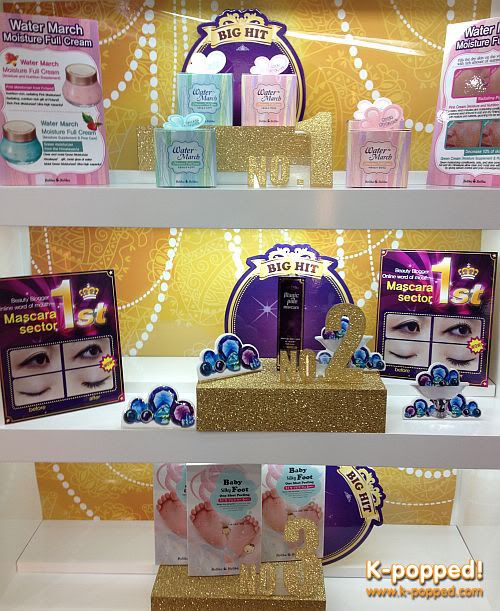 #1: Water March Moisture Full Cream — a moisturizer to quench your thristy skin
#2: Magic Pole Mascara — gives you doll-like eyelashes
#3: Baby Silky Foot One Shot Peeling — tired of coarse and chapped feet? This little baby might just give you silky smooth feet once again.
Another interesting Big Hit item are these egg soaps.
They are facial wash soaps and the different eggs are suitable for different skin types.
White Egg: Tightening Pores — excessive sebum skin
Green Tea Egg: Exfoliating — exfoliating / moist skin
Charcoal Egg: Removing blackheads — acne / oily skin
Red Clay Egg: Removing dead skin cells — aging / dull skin
The packaging for the soap is delightful. It comes in "egg cartons" in either pairs or in fours.
Since I needed a lip gloss, I decided to try out the Holy Berry Jelly Tint (OMG this product is anointed!) I got the Beri Beri shade — a tint that is a little more on the pinkish side — and there is a cool, tingling sensation when you put it on. It also moisturizes the lips rather effectively.
Also, while stocks lasts, 2012 calendars with CNBLUE on the cover is given out for free with every purchase.
CNBLUE only graces the cover of the calendar. Inside, there are coupons for promoted items of the month.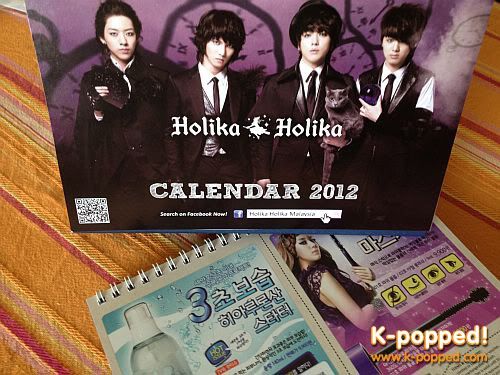 Currently, there is only one Holika Holika outlet in Peninsular Malaysia and it is this one in Berjaya Times Square.
However, there is an outlet in Sabah, which opened last year.
Drop by Holika Holika when you have the time :).