Girls Generation (SNSD) in Malaysia at Twin Towers @Live 2012
Malaysian k-pop fans are excited to learn that South Korea's most popular all girl group Girls Generation (SoShi 소시) will be performing in Malaysia for the first time this Friday (23 March 2012)!
Yes, they performed two full-length concerts in Singapore in December 2011, but have not been on Malaysian soil.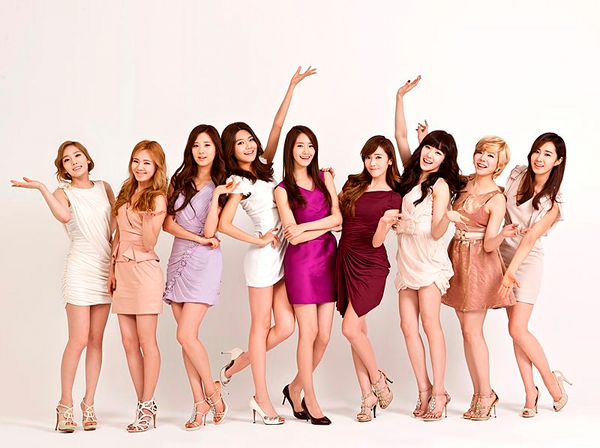 Arguably South Korea's hottest girl group,
Girls generation will be performing in Malaysia this Friday!
From left: Taeyeon (leader), Hyoyeon, Seohyun, Sooyoung,
Yoona, Jessica, Tiffany, Sunny and Yuri. 
Girls Generation will be joining the international line-up consisting Nicole Scherzinger (formerly from Pussycat Dolls), R&B star Kelis and Orianthi (Australian pop rocker) at Twin Towers @Live 2012.
Local acts who will also be performing over the F1 weekend are James Baum, Reshmonu and Faizal Tahir. Kelis is slated to headline on Saturday, 24th March. However, the final schedule for the acts will be out tomorrow.
The F1 concert series called Twin Towers @Live 2012 is a free-for-public event, set to take place at Kuala Lumpur's iconic Petronas Twin Towers on the 23rd and 24th March 2012.

Girl Power: SNSD, Nicole Scherzinger and Kelis set to rock KL this weekend!
Since the F1 Rocks concert which earlier had Kylie Minogue as the main act did not materialize, it has just been announced that event organizer Jojo Events Sdn Bhd has been brought in at the last hour to keep the crowd excited over the Grand Prix weekend here in Kuala Lumpur. And boy are we excited!
Some SONEs (Girl Generation fans) have waited years for this moment to arrive, and what a surprise this is. Four days before the concert, we get this awesome news. Will you be at the concert?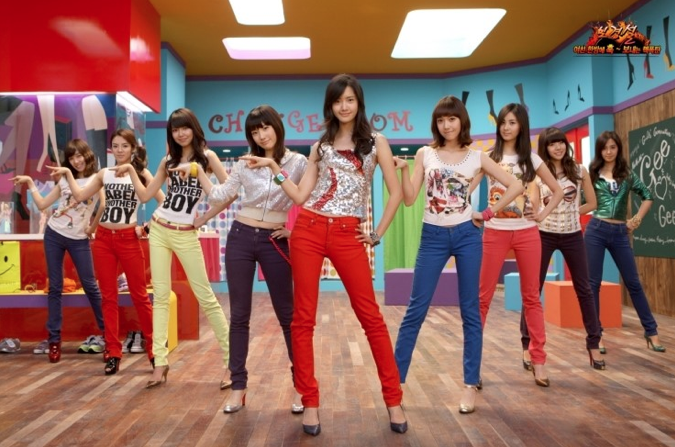 Money makers: Don't look at us like that…we're S.M.'s money-printing machines…
For those who are new to k-pop, Girls Generation is one of the biggest k-pop acts at this point in time. The nine member all girl group was created by SM Entertainment (the same entertainment company who manages Super Junior) and debuted in 2007.
Some of Girls Generation's more popular songs are Gee, Genie and Run Devil Run. You must have also heard their latest hit The Boys.
Girls Generation is S.M.'s top earner. Dubbed as S.M.'s money-printing machine, they make an average RM230,000 daily. They have earned a total of RM61.8mil in the first three quarters of the year!
In second place are Super Junior and Dong Bang Shin Ki (DBSK / TVXQ) with earnings of RM33mil each, followed by SHINee (RM15.57mil).
Update Thurs, 22 March 2012
TWIN TOWERS @LIVE 2012 – Schedule / Line UP
FRIDAY (23/3/2012)
6:30 – 7:15PM DJ PREM
7:17 – 7:40PM BREAK
7:40 – 8:15PM DJ PREM
8:15 – 8:30PM BREAK
8:30PM – 9:15PM GIRLS GENERATION
9:15 – 9:40PM BLECOLDXHOT (DANCERS)
9:50 – 10:20PM JAMES BAUM
10:30 – 11:00PM RESHMONOU
11:10 – 11:55PM NICOLE SCHERZINGER
11:55 – 2:00AM DJ NADINE
SATURDAY (24/3/2012)
8:30 – 8:45PM BLECOLDXHOT (DANCERS)
8:55 – 9:25PM FAIZAL TAHIR
9:35 – 10:10PM ORIANTHI
10:10 – 11:20PM KELIS
11:20 – 2:10AM DJ NIKKI
Here's the official press release by Jojo Events Sdn Bhd
Kuala Lumpur, 21 March 2012 – The forthcoming TWIN TOWERS @LIVE 2012 is proud to announce the addition of Greek Australian rock guitarist sensation Orianthi to the artiste line-up set to perform at the base of the PETRONAS Twin Towers.
The first of the two-day free-to-public concert will see American singer, songwriter and dancer Nicole Scherzinger joined by Korean pop girl-group Girls' Generation, Malaysia's top artistes James Baum, Reshmonu and DJ Nadine will take to the stage on Friday, 23 March 2012. Taking to the stage as the show's host is model, actress and TV personality Jojo Struys.
Joining the show's A-list cast of international artistes, Orianthi will take to the stage alongside American R&B/Dance star Kelis on the second of two shows on Saturday 24 March 2012. Also performing on that night are multi-award winning Malaysian star Faizal Tahir and DJ Nikki. The show will be hosted by Miss Universe Malaysia 2011, Deborah Henry.
Dubbed as one of the world's best promising and talented female rock guitarist, Orianthi has received numerous accolades since being selected to be Michael Jackson's lead guitarist for his ill-fated tour in 2009. Having performed with legendary artistes like Prince and Eric Clapton, she has even opened for Steve Vai. An accomplished performer, in 2011 Orianthi was announced as Alice Cooper's new guitarist, becoming the first female member of the band. She comments, "I am excited about coming to perform in Malaysia at the TWIN TOWERS @LIVE 2012 for the very first time. To be able to come back and visit the country and to play right here in the heart of Kuala Lumpur at the base of one of the world's most famous towers is definitely an experience I am looking forward too!"
Taking to the turntables at the TWIN TOWERS @LIVE 2012 are two of the country's top and accomplished DJ's. Sporting their own unique style of entertainment; established model and Miss Universe Malaysia 2010 DJ Nadine (Nadine Ann Thomas) is set to perform on Friday, while DJ Nikki will bring her versatile, fresh and exciting set to the stage on Saturday.
Set to be an unforgettable international show in the Kuala Lumpur City Centre, entrance to the TWIN TOWERS @LIVE 2012 concert venue is free to the public.
Issued by JoJo Events
21 March 2012
Ticket Information
The concert is free to members of the public in the public access area. There are ticketed zones which can be obtained via several channels.
Purchase RM150 worth of merchandise at the 2012 Formula 1™ PETRONAS Malaysia Grand Prix Showcase at the concourse level of Suria KLCC and be entitled to two (2) Fan Zone tickets. Spend RM300 worth of merchandise and be in the running for four (4) Fan Zones tickets. Tickets are available for both concert days. Subject to availability.
Partial Road Closure Announcement
In preparation for the TWIN TOWERS @LIVE 2012, the concert management in collaboration with the police and Kuala Lumpur City Hall wish to inform of partial road closures along several roads within the immediate vicinity of the concert venue.
The scheduled partial closure will take place from 5.00p.m to 3.00a.m on 23rd and 24th March and will affect the following roads:
1. The intersection of Jalan Ampang and Persiaran KLCC, closest to Maxis Tower
2. Main intersection of Jalan Ampang, Jalan Yap Kwan Seng and Jalan P Ramlee
3. Jalan P Ramlee from the main intersection towards the intersection with Jalan Pinang
4. The intersection of Jalan Pinang and Persiaran KLCC
5. Persiaran KLCC infront of the two towers
Note: Members of the public will still be able to utilise alternative roads leading to Jalan Sultan Ismail.
Please follow instructions by the traffic police.
Sources: The Star Online, MSN Entertainment, The Daily Chilli, Jojo Events