Malaysian dance group Epsilon gets 30,000 views in a week
Malaysia Boleh!
Local dance cover group Epsilon has recently made a hit on YouTube!
Epsilon's dance cover of  Sherlock (셜록) by SHINee  has achieved over 30,000 YouTube views only after one week!

After the last successful project that helped them gain 3000 subscribers on their YouTube channel, this time the Malaysian 'SHINee' girls (Epsilon) have released a brand new dance cover entitled '[sherlock DANCE CONTEST] SHINee 샤이니_Sherlock•셜록 (Clue + Note) [Epsilon Cover]' on their You Tube channel.
The dance cover was made as an entry for the I'm a Sherlock King dance contest organized by SM Entertainment.
The girls worked hard on the dance cover and took only 2 weeks to produce it. This includes learning up the dance and making their own costumes!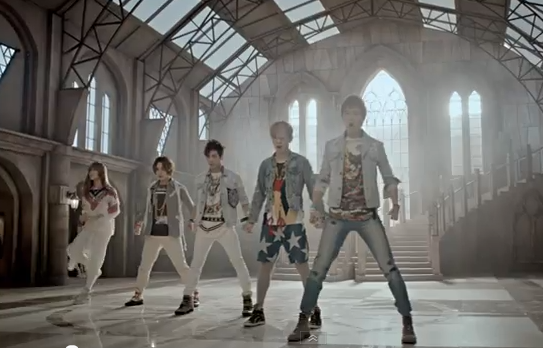 The original Shinee and their costumes. What do you think of Epsilon's version? 
Published on 7th April, the video reached more than 30,000 views on YouTube within a week! The video has been spreading all over social media sites and has received many positive comments.
Check out the dance cover below!
Fans of Epsilon have also left supportive and encouraging comments on YouTube to express how much they like the video. With their edgy dance moves and crazy good looking SHINee costumes which they made themselves, they have certainly won our hearts!
Epsilon sure make the Malaysian k-pop scene proud!
What do you think about the dance cover ? Leave us a comment and let us know 🙂
Epsilon won first runner up in the Korean Wave Contest 2010.
Source: Epsilon YouTube Channel, Epsilon on Facebook