Red Soul performs live in Malaysia
Red Soul — an acapella group from South Korea — gave Kpop music lovers a treat on April 14.
With their beautiful voices, the quintet serenaded music lovers with their original tracks as well as popular K-pop hits. The harmonies were wonderful. And with some (OK, a lot of) encouragement, the guys also aegyo-ed (acted cute) for the crowd.
The cozy affair was held at the Bentley Music Showroom in Mutiara Damansara, Petaling Jaya.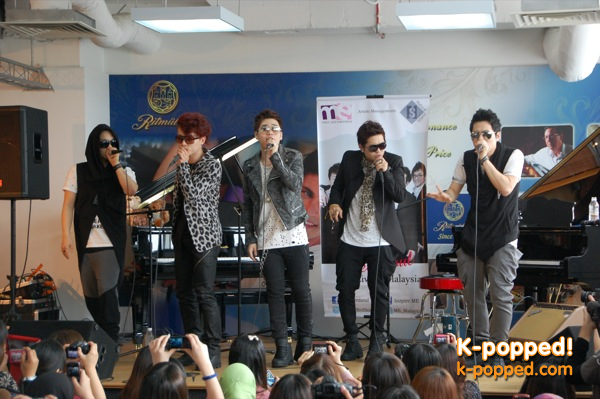 SERENADING SOULMATES: Red Soul singing their hearts out
If you missed the fantastic afternoon with Red Soul, fear not, as we managed to capture it on video so just sit back, relax and…hit the play button ;).
Related:
Korean acapella group Red Soul in Malaysia
Red Soul cover versions – projects