Guitar prodigy Jung Sungha entertained music lovers in Penang on May 27. The 15-year-old performed for one and a half hours at the Performing Arts Centre of Penang (Penangpac) in Straits Quay, showing off his skills on both the acoustic and electric guitars, and ukulele.
Tickets to the event were snapped up so fast that the organizer — Manuel Ukulele — had to add on another show (at 5pm) on top of the 8pm performance. For the latter performance, the young guitarist appeared to a crowd of 350 at about 8:30pm.
FINGER-STYLE GUITARIST: Hello Penang! Let me entertain you 😉
Sungha then mesmerized the audience with songs he composed himself such as Farewell and Sorry as well as performed cover versions of Living on a Prayer (Bon  Jovi), Blue (Big Bang), Beat It (Michael Jackson) and I'm Yours (Jason Mraz).
Switching to the ukulele, Sungha then treated the crowd to his most-watched cover (on YouTube) Pirates of the Carribean. He then performed Over the Rainbow and Super Mario.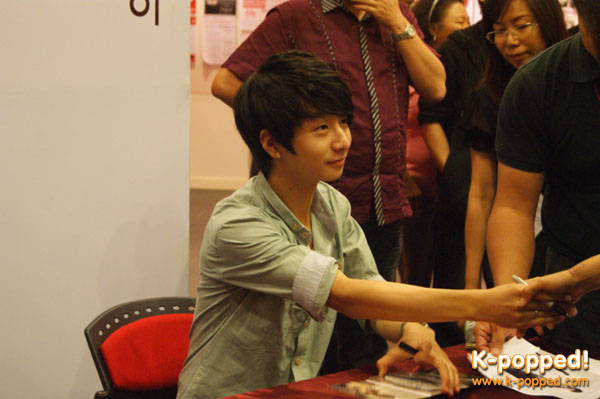 NICE TO MEET YOU: Sungha gets up close and personal with his fans
While performing Beat It, a guest artiste appeared on stage and danced to the number. Sungha took a short break while the guest artiste continued his performance with Billy Jean and You Raise Me Up.
According to Sungha, it was his first time performing on the electric guitar…and we thought he did a really good job with it. Even though the young talent did not interact much with the audience, his cuteness awed fans in the auditorium.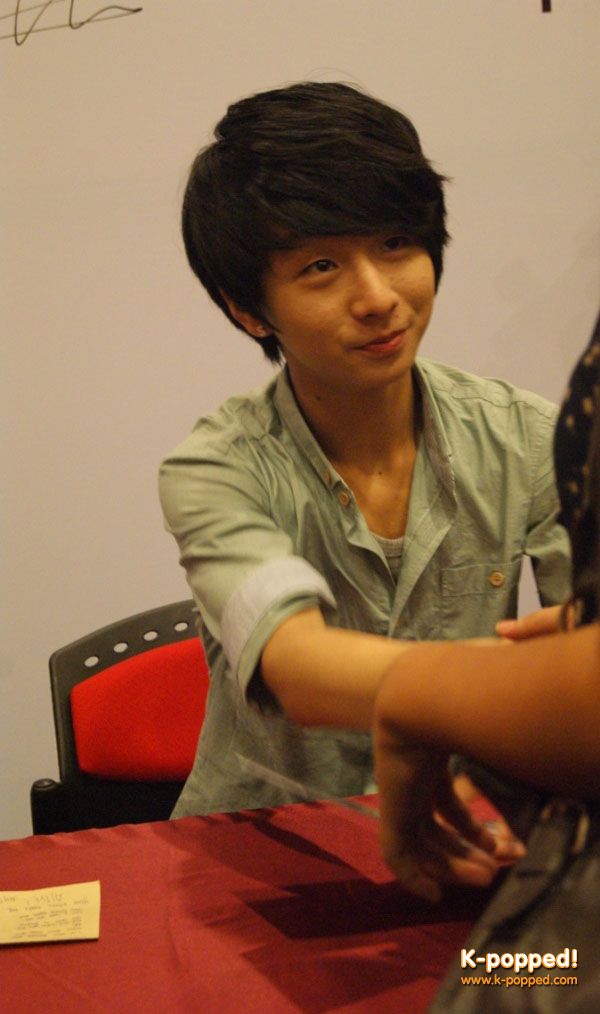 SEE YOU SOON?: Sure, I'll come back again. Please support my music, though.
The show ended at around 10pm, and there was an autograph session after that. Sungha's merchandise were on sale for the autograph session but some fans decided to bring their own guitars for the talent to autograph!
It was indeed a wonderful evening with Sungha.
Below is the complete song list of Sungha's performance:
Ritual Dance
Mission Impossible
Living on a Prayer
Sorry
Farewell
Pirates of Caribbean/ Over the Rainbow
Super Mario
I'm Yours
Beat It
Canon Rock
I'm All Right
I Remember You
Phantom of the Opera
Blue
Theme of Lupin III
Freight Train
Waltzing Maltilda (encore)