SBS K-pop Super Concert postponed
Earlier, we wrote about the SBS K-pop Super Concert in America. The music extravaganza was supposed to take place on Aug 10 (Friday). The event, unfortunately, has been postponed
You'd think stuff like these won't happen in the US of A, huh? There are no reasons mentioned for the postponement.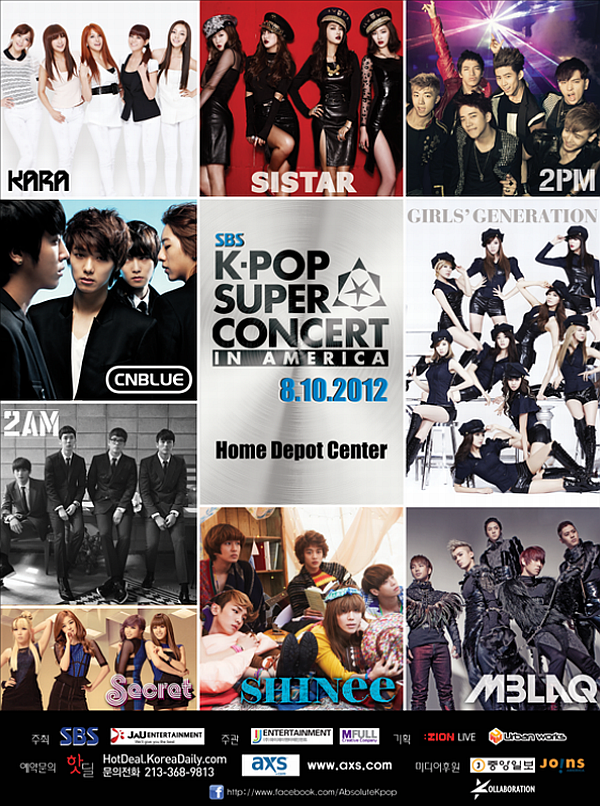 Nine K-pop acts were supposed to take the stage in the concert. It was touted as the largest South Korean concert in the US.
A press release by the concert organizer says that the concert may be rescheduled for a later date and more details will become available at www.absolutekpop.com.
Other nitty gritties are below:
Refunds for tickets that have already been purchased are available at the original point of purchase. All credit card transactions on AXS.com and AXS charge-by-phone will be automatically refunded by Tues, Aug 7, 2012 and should appear on your account within 5-10 business days.
Those who have purchased tickets for this concert will be given preferential ticketing options for a later concert date. For more information, please contact your original point of purchase, either The Home Depot Center Box Office at (310) 630-2020 or Hot Deal at (213) 784-4628.
What do you think led to the postponement of the show?