Were you there at T-ARA's first showcase in Malaysia? If you were one of the fans at Menara PGRM on Oct 3, we bet you had the time of your life! The K-pop starlets brought the house down when they performed to a 5,000-strong crowd.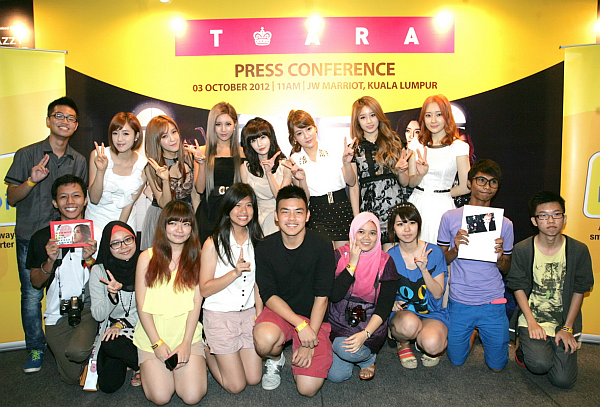 NICE TO MEET YOU: Lucky DiGiHeart T-ARA photo contest winners & T-ARA!
The girls received many positive reviews from k-pop fans and one thing's for sure, they want them back!
In addition, winners of the DiGiHeart T-ARA photo contest got to meet and greet the girls. The special moment took place right after the press conference at JW Marriot on Oct 3.

CREATIVE PHOTOS: Entries from the public
The contest, which ran from Sept 3 – 23, received a whopping 811 entries. Most of the entries were submitted by email while the rest was through Twitter and Instagram.
One hundred participants were then shortlisted. Ten out of the hundred got to meet and greet T-ARA while the rest received tickets to catch T-ARA live in concert.
What a treat!