Happy 2013! We hope you had a blast ushering in the New Year.
Before we move on and never look back, I would like to invite you to take a quick look at 2012 to see what it offered all of us k-popped folks.
Well, one thing's for sure. Kpop fans in Malaysia had nothing to complain about in 2012. The continuous flow of Korean artistes coming to our shores was overwhelming. Below is a list of Korean-related events that were held in Malaysia last year.
January – April 
Jan 14 – F.T. Island concert (below) and Bang & ZELO showcase. Yup, both on the same day! What a way to kick things off in 2012!
Feb 11 – Universal K-pop Crazy Party at Wisma Bentley. Were you guys sexcited when Jay Park called in?
Mar 23 – SNSD at Petronas Twin Towers. What a treat for the F1 weekend! Fans went crazy when we heard about the special appearance by the girls.
Apr 12 – 15 – Red Soul's series of events to promote their latest album Stay. Lovely voices, these guys.
May – August
May 12-13 – Jay Park (below) showcases in Kuala Lumpur & Sabah. We have an exclusive video interview with the laidback guy 🙂
May 25 & 26 – Hari Himpunan Jutaan Belia. An event that was spread over two days, we had U-KISS performing on May 25 and Dal Shalbet and Teen Top performing on May 26.
May 26 – Block B performs at the Grand Opening of Kenanga Wholesale City Mall.
May 27 – Jung Sungha mesmerizes fans with his guitar-god skills in Penang!
July 6 – B.A.P showcase. They rocked the house, we heard. Were you there? 😛
July 14 – Jay Park (again!) & KARA were invited to perform at the MTV World Stage Live in Malaysia 2012. They shared the stage with Malaysia's Mizz Nina and superstar Justin Bieber!
July 18 – Jo Kwon held a video conference. A few lucky fans were invited for the event.
September – December
Sept 30 – APINK & B1A4 Hi-5 Session at The Butter Factory. Yay!
Oct 3 – T-ARA's first showcase in Malaysia brought out 5,000 fans!
Oct 13 – Wonder Girls Wonder World Tour. Oooh la la!
Oct 14 – Lee Hyun Woo  (below) of popular K-drama To the Beautiful You meets his fans in Malaysia.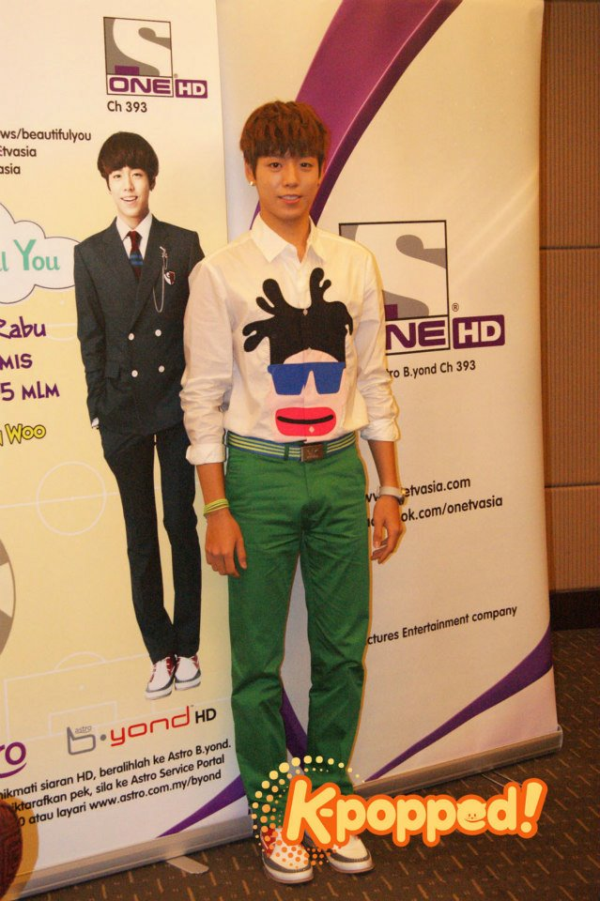 Oct 27 – Big Bang Alive Tour. Epic. Concert of the Year, some say 🙂
Nov 2: Lee Seung Gi holds a fan meeting-cum-showcase for his fans in Malaysia.
Nov10: ZE:A Showcase in Malaysia. Songs, games and a birthday celebration. What's not to love?
Nov 23 – VIXX (below) & NU'EST at the Shout Awards 2012.
Nov 24 – VIXX 1st fan meet in Malaysia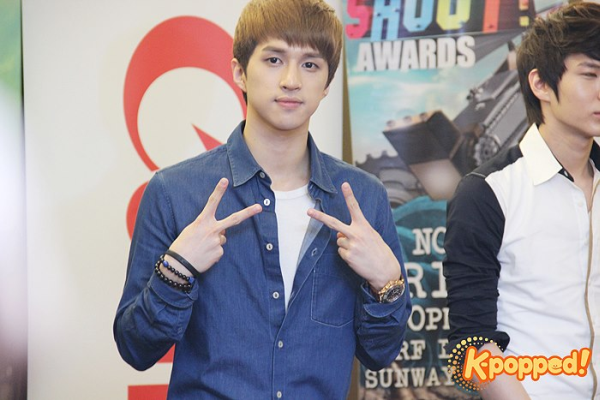 Dec 1 – 3rd Wave, Brian Joo & Alexander Eusebio perform in aid of Birthright.
Dec 1 – The Way of Love 2AM Concert in Malaysia
Dec 2 – Balladeer Tim Hwang meets his fans in Malaysia
Dec 11 – Asia Super Showcase & Kim Hyung Jun at the Malaysia Model Festival Awards.
Dec 15: NU'EST: The Face to Face in Malaysia
Phwoar…fans of K-entertainment were certainly kept occupied in 2012. Two events were cancelled, though. K-pop Storm Live in Malaysia boasted NINE k-pop acts on ONE stage. It was supposed to be held on Nov 6, but it was cancelled. 2NE1's first concert in Malaysia scheduled for Dec 8 was also a no g0 :(.
We may have missed out a few events (with so many acts coming, it was a challenge to keep track of EVERY SINGLE ONE), but it's OK. Acts that we've missed might just pop by again in 2013. We hear the coming year will be even busier than before.
Are you ready?