King of Ambition to Air on ONE in February
Are you all set for a roller-coaster ride of love and ambition? Great news if you said yes as ONE will be airing the highly-anticipated King of Ambition beginning Feb 4, 2013.
K-drama fans should stay glued to the TV screen every Mondays and Tuesdays at 8:55pm (Astro B.yond, channel 393). The drama follows the life of Joo Da Hae (Soo Ae, Athena: Goddess of War) who is born into poverty but has an immense appetite for success. Kwon Sang Woo (Big Thing) portrays the love struck Ha Ryu. He is a hopeless romantic who will do anything for Da Hae, including working as a gigolo to raise school fees for the girl.
AMBITIOUS: The cast of King of Ambition – Soo Ae (in white), Kwon Sang Woo (4th from left) & U-Know (2nd from left)
On the other hand, Da Hae is determined to let nothing stand in her way of becoming the First Lady of South Korea. And from that, folks, we have a premise ripe for a dramatic tale of betrayal and revenge.
Fans of TVXQ's U-Know (Jung Yunho) will be able to see the K-pop star in action too. The singer-actor plays a hockey-playing rich boy named Baek Do Hoon. He grows up in a sheltered life under the care of his father, the president of a large conglomerate, and his much older sister. After meeting and falling for Da Hae, he begins to drown in jealousy and lust.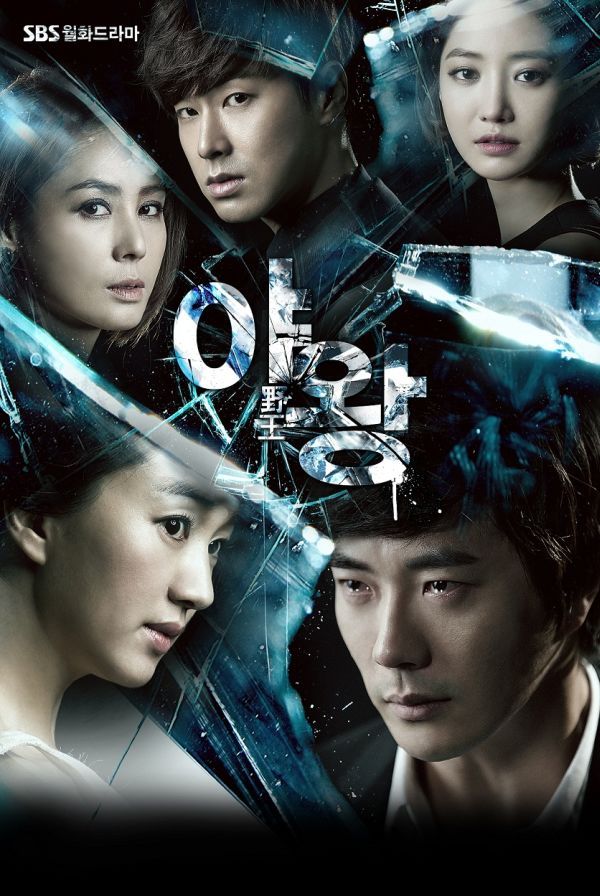 King of Ambition is helmed by Jo Young-kwang (49 Days) and written by Lee Hee-myung (Rooftop Prince). The drama is inspired by the 21-part 'manhwa' (comic series) Dae Mul by Park In-kwon. The manhwa also served as the source of inspiration for the multi award winning Korean drama series, Big Thing.
Will you be tuning in?