Missing You, Micky Yoochun & Yoon Eun Hye
So, you can't get enough of JYJ's Micky Yoochun and Yoon Eun Hye, huh? We have great news for all fans of the pair.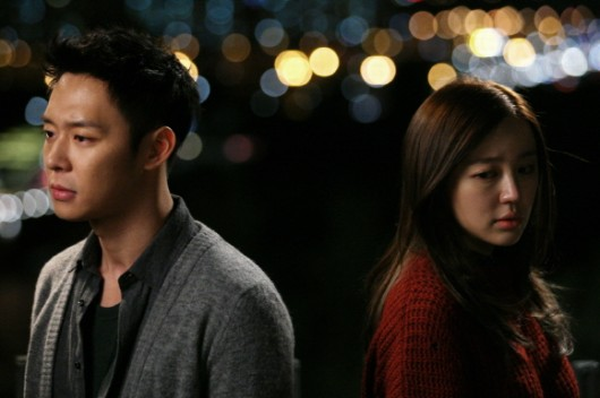 MISSING YOU: Err guys, you'll stop missing each other if you'll just…turn around
You can watch their latest drama – Missing You / I Miss You at viki.com, a global TV site. Alternatively, you can hit the I MISS YOU tile below to watch the complete 21st episode of the drama (English subtitles included). 
The Micky and Yoon Eun-hye starrer revolves around Jung Woo (Micky), who has always pined for his first love, Su Yeon (Yoon Eun-hye). Fate brings them together one day, but Su Yeon is already in another relationship. Can the lovebirds get a second chance at romance or are they destined to lose each other again? Only time — or after 21 episodes of the show — will tell :P.
Enjoy!