Top Gear Korea Host Yeon Jung-Hoon in Malaysia
Do you love cars and heart-pumping action? If you answered "네!", you are in luck.
Top Gear Korea is now available on KIX HD, a channel that brings you action-packed entertainment. A launch party was held at Vertigo Club, The Gardens Mall on Jan 18. Gracing the event was Top Gear Korea host, Yeon Jung-Hoon.
"The channel provides a great mixture of the best in combat sports, action series and movies, and cutting-edge reality shows such as Top Gear Korea," said Andy Chang, Senior Vice President, Marketing at Celestial Tiger Entertainment.
"We are immensely proud to bring the only Asian adaptation of the highly popular Top Gear franchise to Malaysian audiences," he added.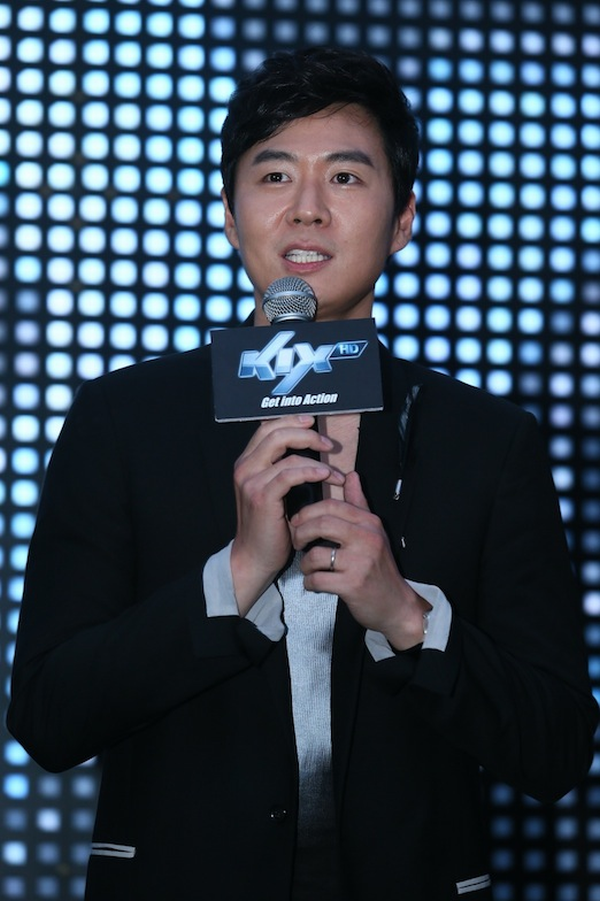 HELLO MALAYSIA: Top Gear Korea host Yeon Jung-Hoon speaks to the party-goers at the show's launch 
KIX HD lives up to its tagline: Get into Action as the channel showcases a wide variety of action entertainment such as combat sports, mixed martial arts (MMA) tournaments, action series, cutting-edge reality shows, and great action blockbusters.
Top Gear Korea, which is currently in its second season on KIX HD, is the only Asian adaptation of the multiple award-winning reality TV series by BBC. The show retains the core trademarks of the iconic motoring show with a unique Korean spin.
Hosted by former professional racing driver Kim Jin-Pyo, car and bike enthusiast Cho Min-Ki and celebrity racing circuit member Yeon Jung-Hoon, viewers can expect informative car reviews, an all-action test track and exciting challenges; as well as Stig, the enigmatic character fondly associated with the series.
RACE SIMULATOR: Showdown between Jung-Hoon and someone from the crowd
Top Gear Korea Season 2 premiered on Jan 22 in Malaysia. Season 2 features an impressive race between a Cobra Helicopter and a Corvette ZR1, and a never-seen-before car football match between Korea and Japan — among other experiments that will push the boundaries.
Tune in to the show every Tuesday at 9PM on KIX HD (Astro Ch 729) :).