Yoo Ah-in and Park Shin-hye, or you probably know them as Oh Joon-woo and Kim Yoo-bin, the neighbors in #ALIVE that tried their very best to well, stay #ALIVE. They're not always in their apartments trying to fight zombies FYI. Check out some of the other famous movies you've probably seen them in: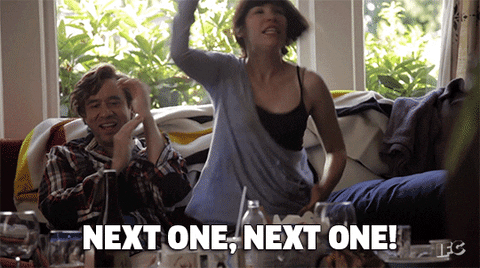 Yoo Ah-in leads this romantic series that follows a bestselling writer who experiences writer's block. A ghost writer and a dedicated fan come together to help him along. Enters a mysterious typewriter who then connects them to 1930s Japan. Interesting isn't it? It's definitely a must watch for the epic story of comradeship, friendship, love and betrayal.
Yoo Ah-in stars as Lee Bang Won who engages in bloody battles with his rivals to claim his rightful throne as the third Josean King. Set in the Goryeo era, the series depicts the founding of the Joseon dynasty through immense political struggle. Be prepared to spend some time on this though as it's 50 episodes long!
Park Shin-hye plays Cha Eun-sang, a diligent daughter who supports herself and her mother after her sister leaves for America. She ends up engaged to a chaebol heir, Kim Tan (hello beautiful Lee Min-ho), who falls deeply for Eun. Now, Eun has to choose between the fate of the family's business or love. 
A story set in Granada, Spain, Memories of Alhambra tells the tale of a rich man (Hyun-bin as Yoo Jin-woo) who owns a gaming company, and a woman (Park Shin-hye as Jung Hee-joo) who runs a hostel in Granada with her family. Things start to take a strange turn because of an AR game developed by Hee-joo's brother. If you're into sword fighting and beautiful scenic scenes, wide a dose of sci-fi, this is definitely the show for you.