8 Most Electric & Steamy Scenes From NEVERTHELESS
Is it just me… or is it getting warm in here?
Nevertheless is a flirty and realistic romance drama that we can't take our eyes off of. Like a butterfly drawn to a flower, there are so many charged moments between Na-bi and Jae-eon, as Song Kang and Han So-hee make for an extremely visually appealing couple with a sizzling chemistry that often leaves viewers breathless. Just look at some of their most electric and steamy scenes so far!
1. Meet-Cute
The moment they lock eyes, you can see the curiosity and instant attraction flicker between them. Playing darts gives them an opportunity to get close and experience some subtle touches.
2. Butterfly Drawing
After their game of darts, the pair experience another flirty moment when Jae-eon draws a butterfly on Na-bi's arm. He blows on the drawing for the ink to dry and Na-bi is visibly affected. Then he goes in for an almost kiss, leaving us wanting more.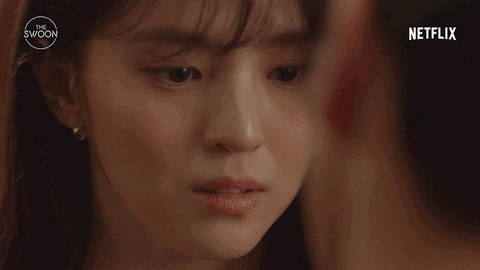 3. The Wall
Wall scenes are a popular trope in K-dramas, and we can't complain about this one. Jae-eon asks Na-bi if she wants to go see butterflies at his place and they almost kiss once again.
4. Cherry Blossoms
After some flirty painting in the studio, the pair go outside to stretch. Jae-eon takes advantage of the opportunity and the pair end up in a close embrace. Later, on the bench, we are teased with another almost kiss.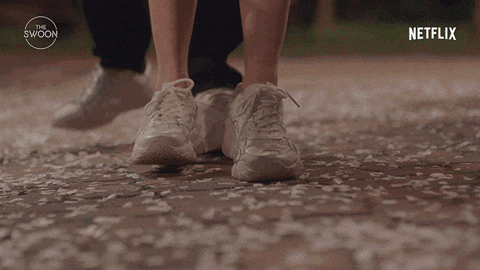 5. Na-bi's Dream
At this point, Na-bi has had too many near kisses with Jae-eon than we can count. So you can't blame her for having a racy dream. In her dream, Na-bi and Jae-eon heat up the screen and make us happily blush.
6. First Kiss
Na-bi ends up kissing Jae-eon against her better judgement and Jae-eon kisses her back. With that first kiss, it opens up the chances for a more intimate relationship.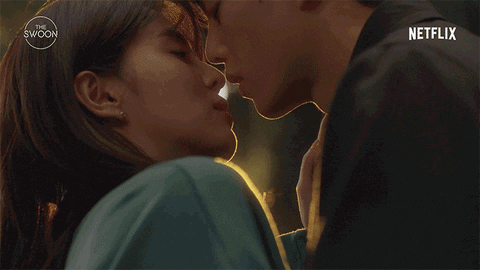 7. Sexy Morning
Jae-eon stays over Na-bi's place after being concerned about her health. When they wake up, they end up sleeping together for the first time. It's definitely not a dream this time!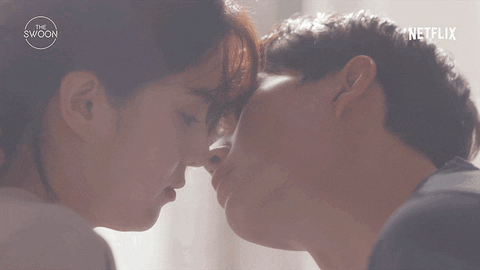 8. Unconventional Relationship
In episode 4, we see Na-bi and Jae-eon continue their intimate relationship sans commitment. While there may be heartbreak ahead, we can't look away when we see them cuddling and in bed.
Which steamy scene is your favorite? Don't miss out on the next episode of Nevertheless, with new episodes every Saturday, only on Netflix!