Relive The Best Moments of Captain Ri Jeong Hyeok and Yeo Se-ri from Netflix's Crash Landing On You
It's been two whole weeks since the finale of Netflix's Crash Landing On You and if you're anything like us, we know you're probably plotting how you're going to crash land in North Korea to find your very own Captain Ri who can find you anytime, anywhere (literally – he found Se-ri in the middle of South Korea without an exact address).
We miss our favourite duo and we know the withdrawals are bad so join us while we relive and go behind-the-scenes of the iconic moments of Captain Ri Jeong Hyeok and Yeo Se-ri.
1. The First Crash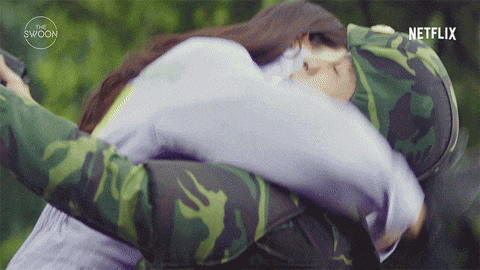 We all remember this hilarious scene where Jeong Hyeok catches Se-ri after he threatens to shoot her if she doesn't get down from the tree. Behind-the-scenes, the perfect crash landing was harder than it looks! Hyun Bin (who plays Jeong Hyeok) asked if it was necessary for him to catch her, teasing that it may be dangerous as he's running towards her while she's falling.
The banter between Hyun Bin and Son Ye-jin definitely helped their on-screen romance as we're all swooning for it. For a look behind their hilarious first kiss on the set and surprise cameos from familiar faces, watch here.
2. Follow The Scented Candle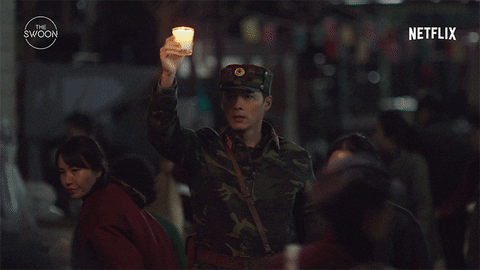 Se-ri goes to the market with her village friends however a black out happens and she gets lost in the process. Alone and afraid, she wanders off on her own amidst the chaos, trying to find a way out of the darkness. Enters Jeong Hyeok with a lighted scented candle to guide her to him.
Safe to say Jeong Hyeok remains Seri's and our top choice, any day.
3. The Hospital Smooch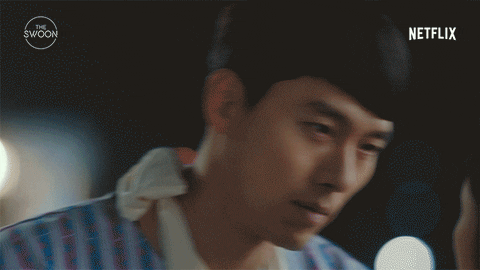 At this point, Se-ri is set to board her flight out of North Korea however her second brother hires the evil Cho Cheol Gang to take her out so that he can take over the family fortune. In the process of saving her once again, Jeong Hyeok gets shot and Se-ri stays behind to make sure he's alive.That smooch outside the hospital in the rain definitely made up for all the heart-wrenching drama and made our hearts flutter.
Go behind the swoony kiss and indulge in the sight of Hyun Bin practicing the piano against the beautiful backdrop of Switzerland.
4. Love Knows No Borders
If Ju-Meok weren't in this K-drama, he'll for sure have this intense cross-border scene memorised from beginning to end. Jung Hyeok was due to return to North Korea for good while Se-ri had just recovered from surgical complications.
A race against time, Se-ri's mother drove her all the way to the border to say her last goodbye and makes it just in time – cue the waterworks.
5. Reuniting in Switzerland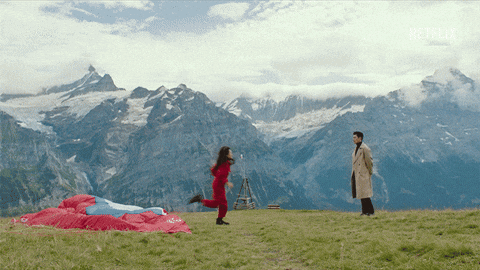 After years of waiting to see each other again, the pair finally reunites in Switzerland. Se-ri decides to go paragliding again and she lands on a hillside only to find the dashing Jeong Hyeok waiting for her.
This final jump took a lot of practice as the stars were stumbling around the hill trying to regain their balance from Son Ye-jin's big ol' koala hug.
We know it's hard to move on but if Jeong Hyeok and Se-ri's love can survive this long distance relationship, we'll be fine!
For more behind the scenes footage and farewell messages from the cast of Crash Landing On You, watch below.
Crash Landing On You is now streaming on Netflix.