Everybody's favorite Warriors, B.A.P are all set to invade homes with their reality series entitled Ta-Dah! It's B.A.P. The show will premiere on the MTV Asia Channel on July 1.
This reality series is a little different from the rest — it is kinda…er, out of this world. Instead of being themselves, the B.A.P guys will portray aliens from another planet. These aliens are working to become stars and are planning to…rule the world!
DIFFERENT LIFE FORMS: B.A.P will become aliens for their new reality series
In the show, ulzzang member Himchan displays his Korean drum skills while Bang Yong Guk shows his aggresive character — adding oomph to the series. Zelo is set to shine with his cute and stylish appearance while the story behind Yeong Jae's nickname "Brain" will be revealed.
Also, B.A.P's labelmate and sunbae, Secret's Hyosung will make a special appearance as an alien delivering a mission called Create a Catchphrase to the guys.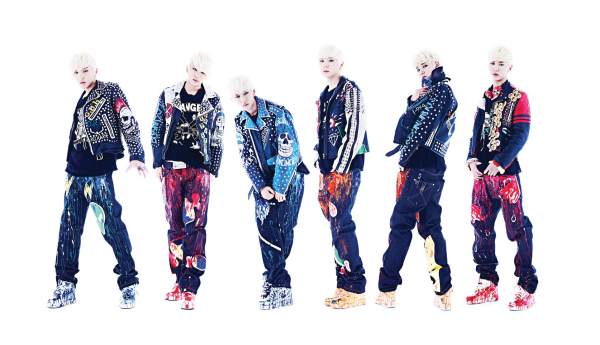 HUMANS: The B.A.P guys…when they are not appearing in their reality show
It all sounds very strange indeed. So strange that you should tune in to the MTV Asia Channel (Astro Channel 713 in Malaysia) to find out what the heck actually goes on.
Here's the schedule:
PREMIERE: Every Sunday, starting from 01 July
11am (INDO), 12pm (SIN/HK/PH), 1pm (MAL)
REPLAY:
Every Sunday
7pm (INDO), 8pm (SIN/HK/PH), 9pm (MAL)
Every Friday
8:30pm (INDO), 9:30pm (SIN/HK/PH), 10:30pm (MAL)