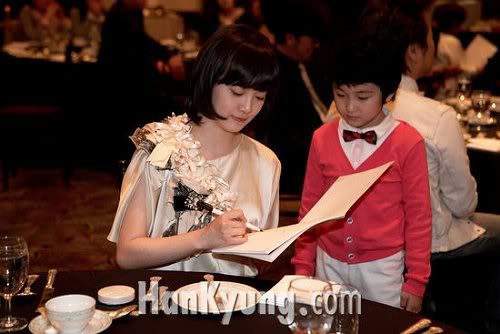 Child actor Chul Yeon-han (who plays young Gu Jun-pyo)
asking Gu Hye-sun for her autograph at the farewell dinner
A semi-formal sit-down dinner was held to celebrate the ending of KBS drama Boys Before Flowers (꽃보다 남자). The production team and cast gathered for dinner, final speeches and farewells at Imperial Palace Hotel in Seoul.

The production team, helmed by PD Jeon Ki-sang (전기상) and main cast — Gu Hye-sun, Lee Min-ho, Kim Hyun-joong, Kim Bum and Kim Joon were present. Many of the extended cast i.e. Kim So-eun, Lee Min-jeong, Lee Si-young — to name a few, were also at the farewell party.

The cutie also asked Kim Hyun-joong for an autograph.
"Hyung…sign ju-se-yo" and Kim nonchalantly obliges.

Both Kim Bum and Kim Joon at the main table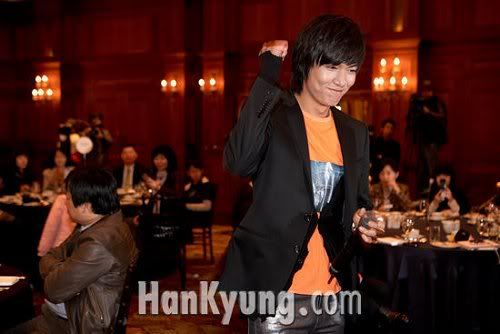 Lee Min-ho (sans curly hair) was a little late
for the dinner due to a busy schedule.
He says FIGHTING after giving his farewell speech.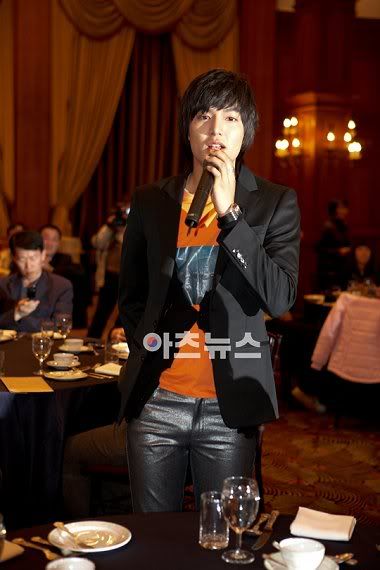 Check out Lee Min-ho's glitzy pants!
Boys Before Flowers Farewell party on ShowBiz Extra:
More photos below, click on thumbnail to enlarge:
Pics credit: HanKyung.com
Related news:
Life after Boys Before Flowers