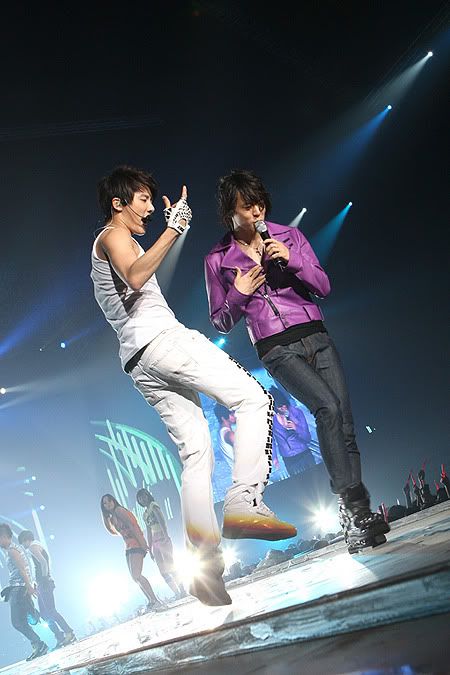 It was XIAHTIC!
Xiah and Micky on stage in Bangkok.
DBSK (TVXQ) are in the middle of their 3rd Asia Concert Tour – Mirotic.
One of Korea's longest standing boy bands Dong Bang Shin Ki are still going strong. They performed at Impact Arena in Bangkok on the 27 and 28 June, 2009. The arena was filled with 30, 200 screaming fans. DBSK kicked off their Mirotic tour in Seoul this February and the show in Bangkok had the same stage setup complete with giant screens and state of the art sound system. Only the best for their fans right? The fans in Thailand got a good dose of their idols.

DBSK sang songs from their Mirotic album such as Wrong Number and Crazy Love. They also sang songs from their older albums Rising Sun, HUG and Balloons.
Xiah Junsu performed XIAHTIC much to the fans' delight. However, he was supposed to perform it with SHINee's Key, but the latter was busy promoting his own single Juliet elsewhere. Guess who stood in for Key? None other than Xiah's own bandmate Micky Yoochun. Fans were surprised and excited when Micky took over the rap parts in XIAHTIC.
Dong Bang Shin Ki (i just like the sound of their name pronounced in Korean. Of course they are also known as TVXQ in Mandarin/Chinese) is scheduled to perform in Japan's Tokyo Dome on the 4th and 5th of July! Watch out for them!

DBSK are hot stuff!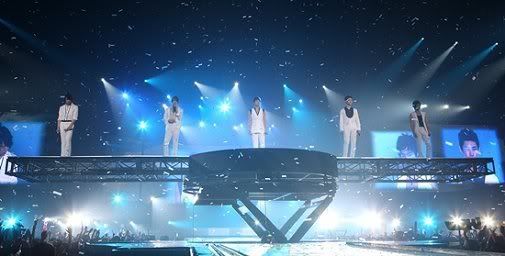 Rising gods of the east? Yes, that's who we are!

Fun time!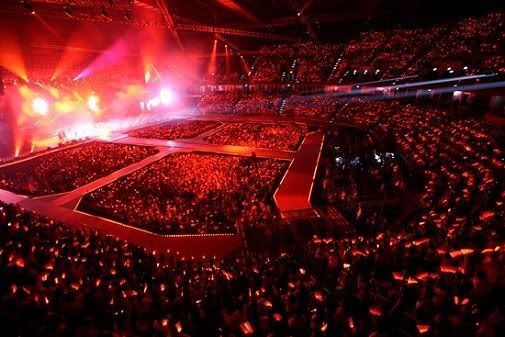 Now look at that huge fancy stage for the guys to prance around on.
And huge mosh pits for loads of fun.

Source & pics credit: Newsen