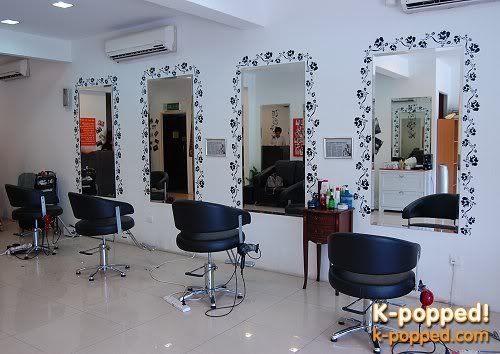 Today i got my hair done at a Korean saloon for the very first time…
Ever wondered why the Korean celebrities you see on television have such shinny lustrous hair? Well, i found out that they go to the hair saloon to do a treatment called "hair coating". The hair is coated with a dark brown gooey substance to repair it. The result would be a healthier and shinier head of hair!
While surfing the Internet for a place to go for hair coating, i found this article : Celebrity Hair Styles
Today, i went to Park Chul's hair saloon in Desa Sri Hartamas. The saloon is located on the first floor, at the same row as RHB and CIMB bank. The Korean couple who owns the shop are friendly and they both speak English! James and Michelle Chung were very easy to talk to and happily obliged when i asked for a photograph.

At Park Chul hair saloon, you can read magazines, listen to Korean music or watch a Korean drama while they work on your hair! You will be served Korean tea too. You'll get the full Korean hair saloon experience!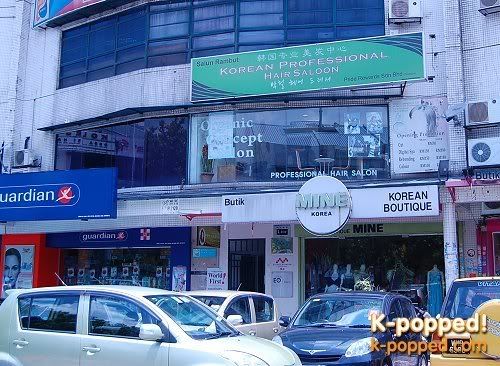 The sign board outside reads "Korean Professional Hairsaloon"
Read magazines and drink Korean tea while you get your hair done!
The saloon has a nicely decorated, spacious interior
Hair coating starts from RM200 if you have short hair. But since i have long hair, my hair coating treatment cost RM350. To fully regain the hair's health, James advised that i undergo the treatment three times, once per month. James also advised that i use hair treatment instead of conditioner after shampooing my hair.
James is also very skillful at cutting and styling and if you like the hairstyles of the Korean celebrities you see on tv and in dramas, try going to a Korean hair saloon!
Needless to say, i am very happy with the results. Park Chul Hair Saloon also offers volume perm (to create more volume), rebonding and organic perm.
Have you visited a Korean hair saloon? Tell us your experience!!
Friendly Korean couple: Michelle & James Chung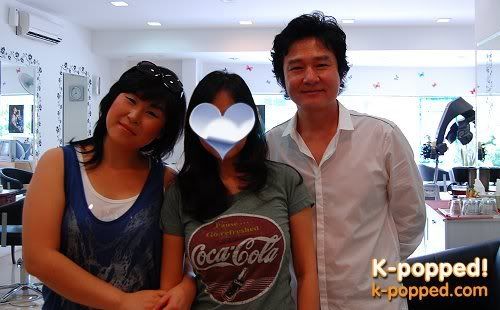 That's me with Michelle & James 😉

Park Chul Hair Saloon
12-1, Jalan 24/70A,
Desa Sri Hartamas,
50480, Kuala Lumpur.
James Chung 014-3115 319