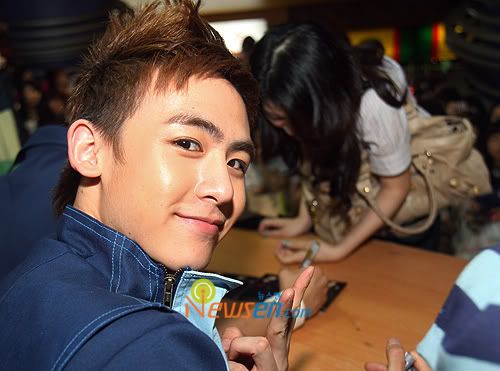 Cutie Nickhun of 2PM says "An-nyeong!"
I caught 2PM member Nickhun on Chit Chat of Beautiful Ladies last night and feel somewhat closer to him now – hence this entry right here. 😉 Nickhun who's fluent in Korean is of Chinese-Thai descent. He was born in Thailand but now i would assume spend most of his time in Korea.
JYP's seven member group 2PM were at Samsung-dong, Seoul for a fan signing event on May 19, at 7pm. They are embarking on a whole series of meet-the-fans sessions to promote their new track Again & Again.
The group's current hit Again and Again (어겐 엔 어겐) has been getting lots of airtime for the past two weeks and the guys are busy with activities and fan signing sessions.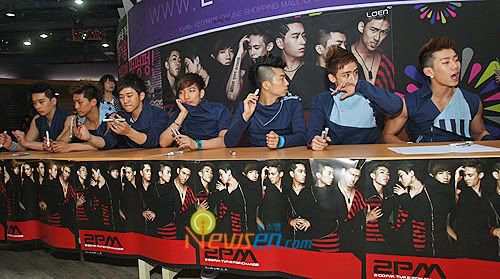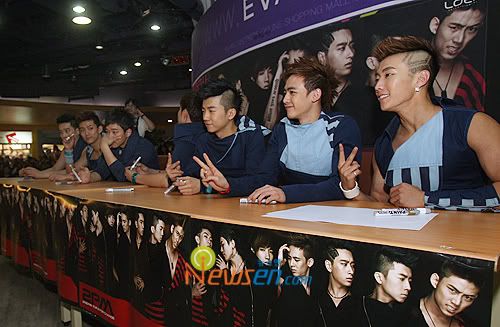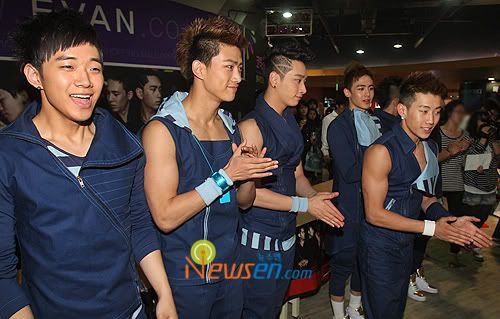 Check out Again & Again (with English subs)
So who's your favourite 2PM member?
Jun-su
Taek-yeon & Jun-ho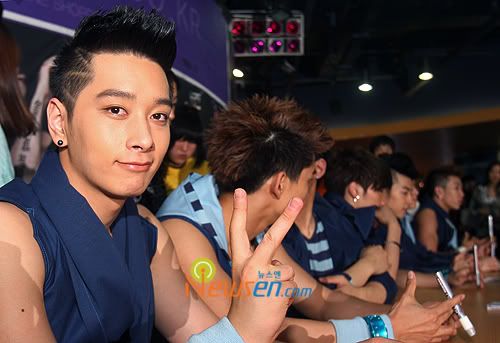 Chan-seong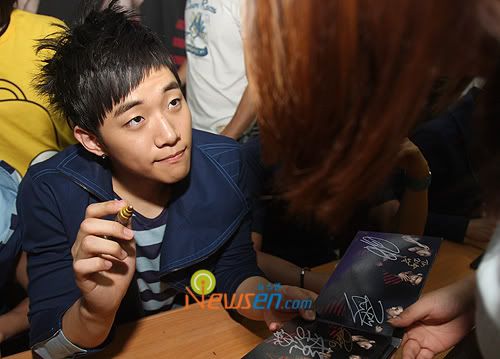 Jun-ho asks a fan…How do I spell your name?
Woo-young
Hey there's Nickhun again
Source: Newsen