2011: Malaysia's Year of K-pop
We used to envy Thailand. Not anymore…if the trend of a steady stream of K-pop artists coming to our shores continues.
In past years, K-pop acts seemed to prefer holding concerts in Thailand. Malaysian fans of the genre would not think twice of travelling North to watch our fave stars in action. But that changed (somewhat) in 2011 because the Hallyu brought many Korean stars to our shores.
Here's a look at the K-pop acts that came to Malaysia in 2011 – the year of K-pop in Malaysia :).
January
The DiGi Live K-pop Party kicked off the year with a bang. Three Cube Entertainment artists (G.NA, 4Minute & B2ST) shared a stage. It had the makings of an out-of-this-world party…but the concert ended too soon. Nonetheless, we chose not to complain because it was the first time Malaysians got such a treat.
February
Too short a month for any K-pop excitement especially when it was the Chinese New Year month.
March
Mega popular group Super Junior and their equally popular concert Super Show 3 was held at the Putra Indoor Stadium. Organized by a Singaporean company, the boys jetted in and out of the country just for the show.
There was no press conference, little interaction with the fans during the concert and right after the show, the SuJu boys caught the red eye flight back to South Korea. Yet, the guys put on a darn entertaining show.
April
The very reason this blog exists – Rain, the Korean sensation himself – graced the after race stage at the F1 Petronas Malaysia Grand Prix. This was his final concert appearance in Malaysia before he enlisted for his mandatory military duty on Oct 11. As always, the superstar put on a show to remember.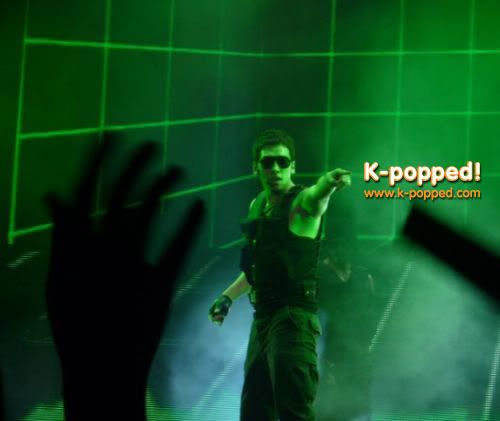 May
Balladeers 2AM held a showcase-cum-fan meeting at Wisma MCA in Kuala Lumpur. The singers played games with their fans and serenaded the crowd with their romantic love songs. Many fans left with a smile on their face as it was a cozy and personal affair with the guys.
June
Jang Geun-suk wowed fans with his versatility as an actor and singer at his CRI Show Live in Malaysia on June 4. The personality is not just a pretty face but a chameleon that is extremely talented.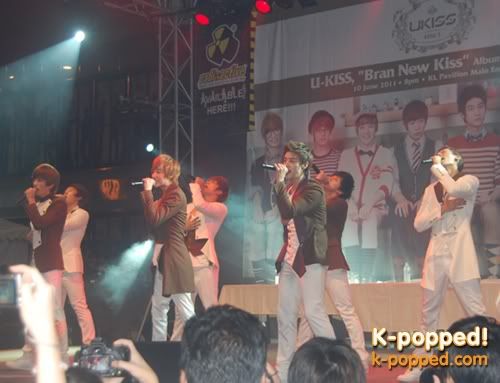 In the same month, U-KISS held a showcase (pic, above) at the open stage in Pavilion on June 10. A whole lot of fan service went on interspersed with spurts of performances. Throughout the night, the guys performed their older hits while promoting their new album, which was a little weird considering the showcase was in conjunction with the release of the new album.
The guys also appeared on local TV the following day. They were special guest artists at the Ultimate Power Star's final showdown. The local talent search program was telecast live on 8TV, a local terrestrial channel.
July
BEAST came to Malaysia twice this month, making it a triple treat for B2uties in 2011. They held their fan meeting-cum-showcase on July 1 and returned for the MTV World Stage on July 24.
August
Kim Hyun-joong (of SS501) came to Malaysia to promote his mini-album Break Down this month. The Boys Over Flowers star was in town for 3 days – promoting his album, meeting fans and endorsing the beauty brand The Face Shop.
September
An ensemble of K-pop acts took the stage at the Korean Music Wave 2011. Six k-pop acts performed at Stadium Merdeka for a one-night only concert on Sept 24. The ensemble was made up of F.T. Island, Teen Top, 4minute, U-KISS, Park Jung-min (of SS501) and Big Bang – who performed as two separate acts.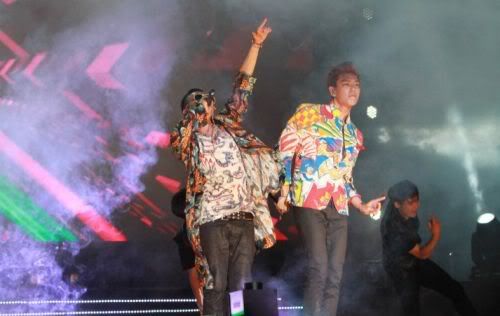 It was a night to remember especially with so many stars on a local platform. However, the concert ended rather abruptly and left many fans high and dry.
October
It was a "k-popped" Christian event. Christian contemporary musicians 3rd Wave arrived at our shores for a music rally. Led by Pastor Johnny Lee, K-celebs Brian Joo (Fly to the Sky) and Alexander Eusebio (formerly of U-KISS) were the featured guests at the rally.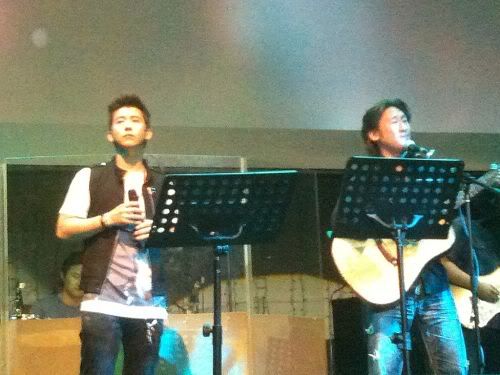 November
Beastly idols 2PM brought the house down at Stadium Negara on Nov 25 when they performed live in Malaysia for the first time. The six-member group's Hands Up Asia Tour concert left many fan girls wanting more! They promised to return in 2012. We can't wait.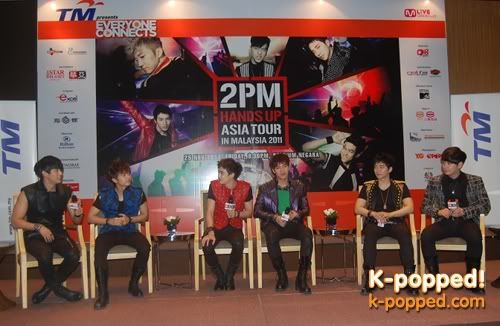 December
On Dec 3, Malaysia had another ensemble concert (the third one of the year). Sharing the stage at the MO.A 2011 concert were B1A4, Miss A, f(x) and Super Junior. Held at the open-air MBPJ Stadium in Kelana Jaya, fans of k-pop braved the rain that night to watch their beloved stars heat things up.
Then on Dec 18, cutie pie Alexander Eusebio came to Malaysia again for his first ever solo showcase. The talent entertained Xanderettes with original tracks as well as cover versions, bringing Malaysia's 2011 Year of K-pop to a close.
What about 2012?
2011 was certainly a K-popped! year indeed. We hope the trend continues this year (2012) as well. So far, we've had an F.T. Island concert in January, and a k-pop related event in February.
No news yet for March…but we will just have to wait and see. Have you heard any news lately?